We host many dance display sides who take part at the festival. Teams of dancers converge from all parts of the country to perform on the festival site and in the town. Dancing starts at 8.30pm on Friday with a procession through the town, from the Rose & Lion and along the High Street, accompanied by the Town Crier.
Our 2016 guest Morris dance sides are: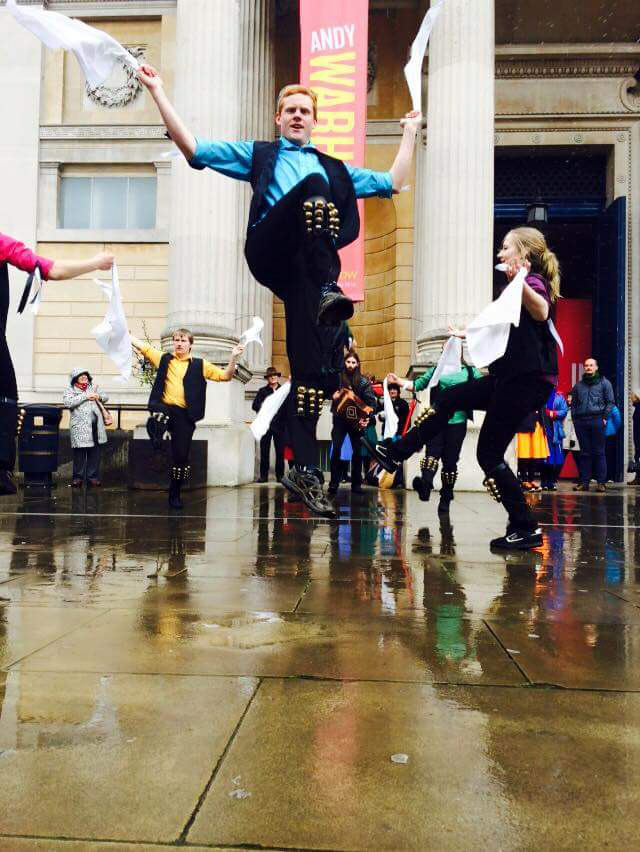 Harlequin Morris
Black Swan Rapper
Chinewrde Morris
Flag and Bone
Seven Champions Molly Dancers
Sallyport Sword
Bradshaw Mummers
NYFTE
Customs & Exiles
JD & Folk
Do you want to dance at Bromyard? Come along to our Dancers' Day of Dance.