Prices
2014 Tickets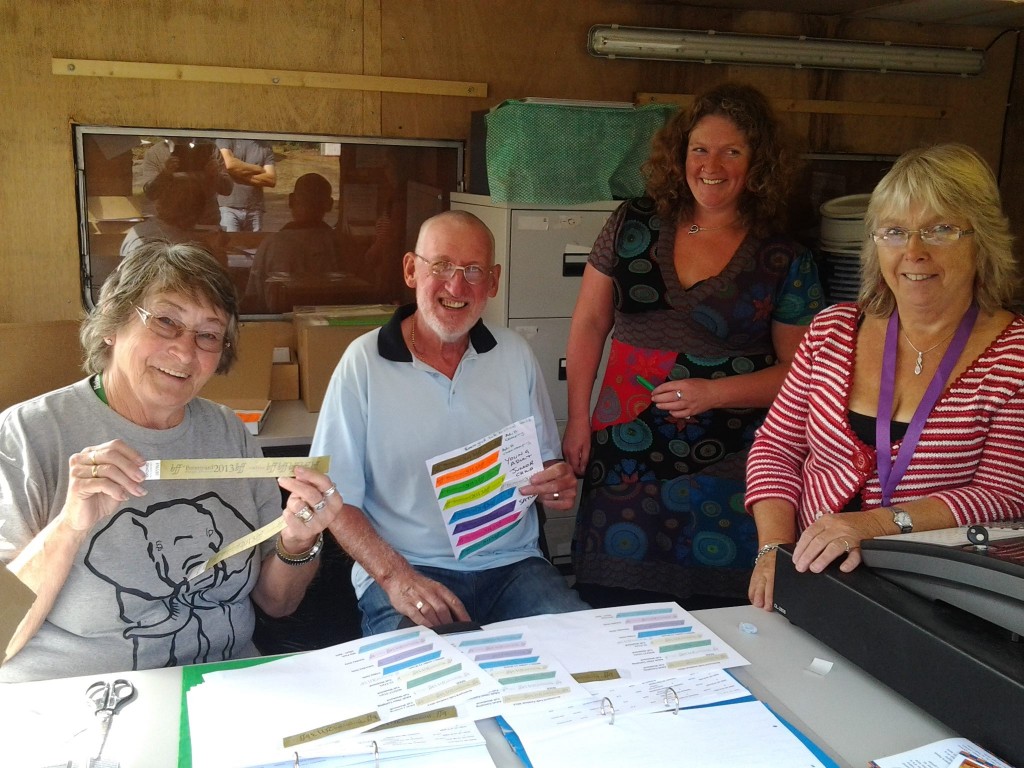 Available online or from The Courtyard Theatre, Hereford 01432 340555.
Subscribe to our Newsletter to be the first to find latest news on the festival.
Please download our Bromyard Folk Festival 2013 Information Sheet.
Student tickets are at a concessionary price and can be obtained by ordering the tickets and collecting them on the day, showing a valid NUS card and receipt for the purchase. Children 10 years and under are FREE. Day and part day tickets are available and can be reserved in advance.
Full details of the ticket pricing structure are shown on the 2014 Ticket Booking Form on this site and on our printed literature.
Box Office Opening Times:
Courtyard Theatre Box Office*
Box Office Hours are as follows:
Mon to Sat – 10am to 8pm (or time of last performance if later).

Sun – 11am to 2.30pm and for at least an hour before every performance

Tickets available from 27th January 2014 until the Wednesday 10th September before the festival, then…
On Site Box Office is now open (Tel: 07990 629203)
Thursday 11th September before the festival 12.30pm until the close of the festival
Please collect your wristbands from the Gate upon arrival by showing your receipts.
Tickets prices for the 2014 festival:
Limited GREEN Special Offer only available before 16th March 2014.
Weekend Tickets

Before 16/03/14

Before




16/06/14

After




17/06/14

 

Camping

 

3 nights

+Thursday

Adult
£75
£79
£93
£18
£6
Junior In school 11 to 17 years old
£35
£38
£44
£6
£3
NUS/Young Adult
Between 18 and 21
£42
£48
£48
£10
£5
Family 2 Adults and 2 Juniors
£199
£220
£250
 
£30
£10
 
Child Weekend Tickets
FREE
FREE
FREE
FREE
FREE
FREE
FREE

11 years and under but please include them on form. Must be purchased with an Adult Weekend Ticket.
Day Tickets
are available and can be reserved in advance and collected on the day.
Camping can only be purchased with a Weekend Ticket.
 

Young Adult

Adult
B4 16/03

Adult

Adult

Friday Evening

£18.00
£20.00
£25.00

Saturday, day/evening

£25.00
£35.00
£40.00

Dancer's Day of Dance

£16.00
£16.00
£25.00

Evening Ceilidh Friday or Saturday

£9.00
£10.00
£12.00

Saturday Evening

£20.00
£20.00
£26.00

Sunday, day/evening

£20.00
£30.00
£35.00

Sunday Evening

£10.00
£14.00
£14.00

Daily -Site Access Only

£4.00