Throughout the weekend we have a series of ceilidh dances with traditional folk's best bands and callers.
Our new 2018 line-up is coming soon.
In 2017 we had:
Tickled Pink
The top drawer rocking Traditional English ceilidh music band are back.
Contra Alt Delete
Share the contra with some smooth and energetic tunes. Spot the traditional tunes found in video games!
The Cock and Bull Band
A mastery of musical arrangements that delight the ear whilst igniting the inner dancing spirit.
Mrs Midnight's
A stompy, rhythmic ceilidh band based in Exeter with a fantastic range of traditional and self penned tunes and a collective experience of more than a hundred years playing for dancing.
With calling by:
Geoff Cubitt
Jen Morgan
Fi Lock
Mike Boston
PLUS:
Yoga sessions

Zumba sessions

Open mic spots on Friday evening and Saturday afternoon
Make a weekend of it in the Ceilidh tent!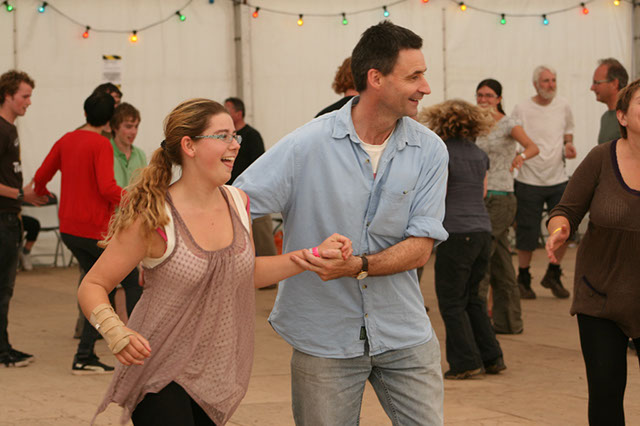 Come along and dance the weekend away, taking breaks for some of the many workshops that take place in between.
If you want to dance the day away on Saturday we have the Dancer's Day of Dance.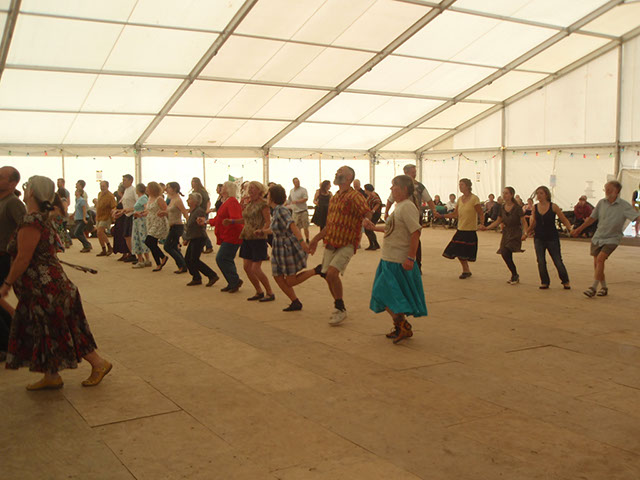 In between the dances, get your breath back while you are entertained by Morris dancing, dance displays and songs from artists and bands.