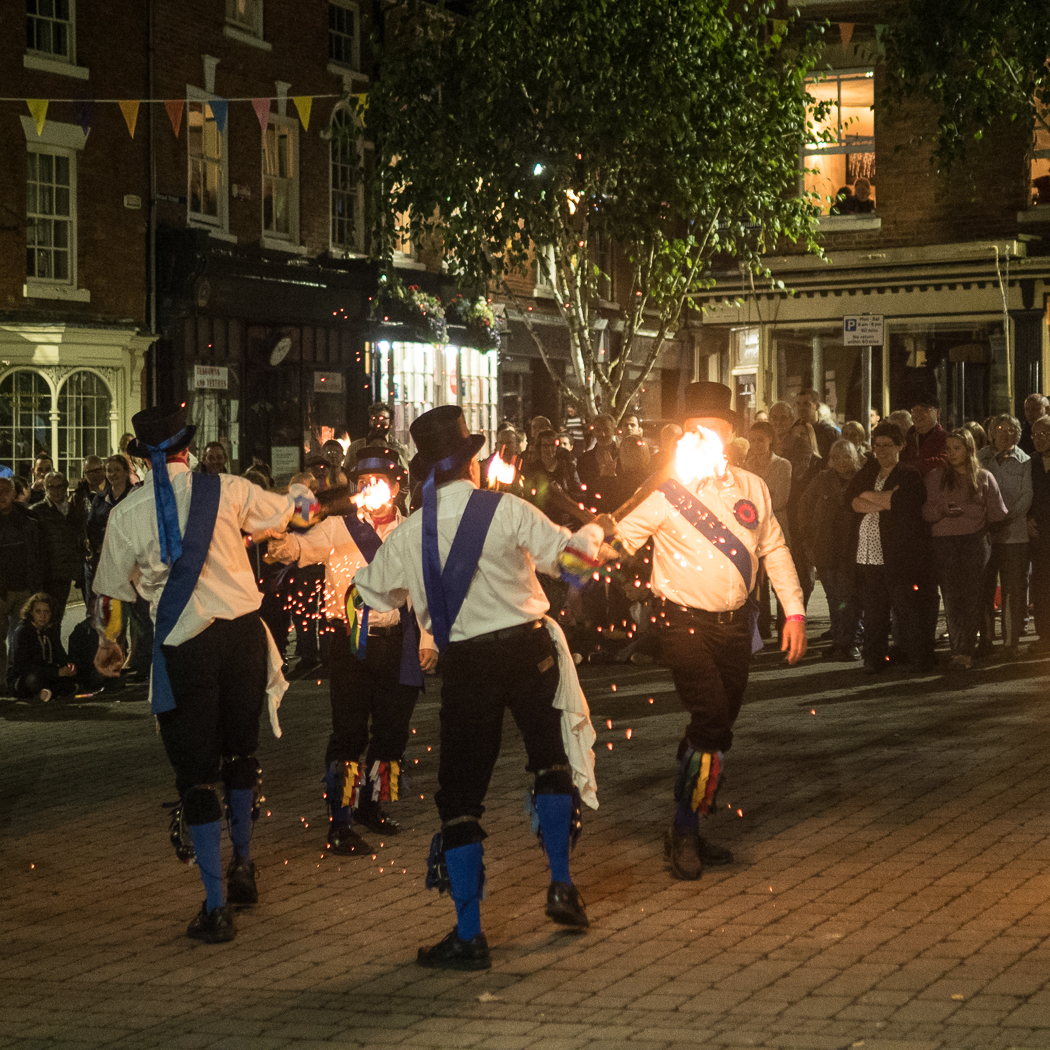 Procession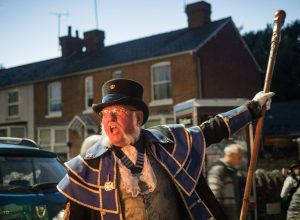 Dancing starts at 8.30pm on Friday with a procession through the town, from the Rose & Lion and along the High Street, accompanied by the Town Crier.
PROCESSION Friday 20:30
Guest Sides
Belle D'Vain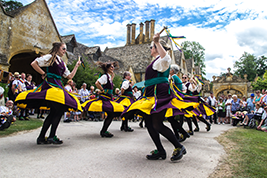 Belle d'Vain is a women's North West dance side based in the Vale of Evesham, Worcestershire.
Chinewrde Morris Dancers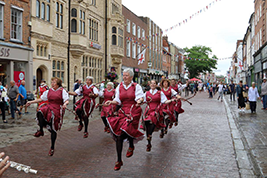 Hailing from Kenilworth (previously called Chineqwrde). North West Morris with a vigour and crispness, with a high class band and with high flying clogs.
JD & Folk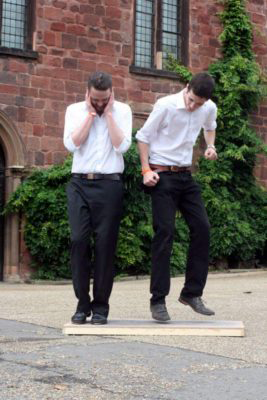 Jake, Dan and friends. Appalachian dancing with improvised flatfooting, and influences from Clog, Tap, French-Canadian and whatever their own imaginations throw up at the time.
Newcastle Kingsman
One of the premiere Rapper sides in the country,.they are the current holders of the DERT title, accompanied by their fabulous clog team.
Shropshire Bedlam & Martha Rhodens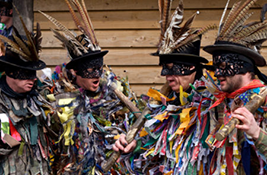 The first teams to go round together as companion teams of men and women and the first to concentrate exclusively on the previously neglected dances from Shropshire, Herefordshire and Worcestershire – Border Morris.
Shropshire Sharpshins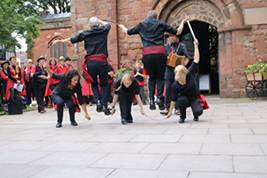 Shropshire Sharpshins Rapper are the best rapper sword side in their county! May our shins be ever sharp!
Silkstone Greens
Silkstone Greens, take their name from the coal seam that runs beneath their home of Dodworth, Barnsley. Self-penned dances in traditional North-West style.
Windsor Morris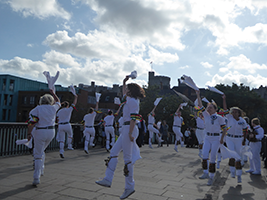 Stars of the recent BBC TV documentary on morris dancing and dancing their interpretations of Cotswold styles from Badby and Brackley and their own flowing Windsor-on-Thames tradition.
Regular Sides
Soft Option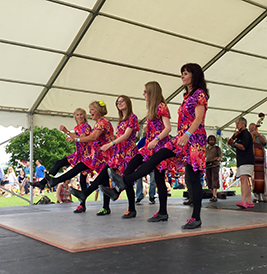 This long established Worcestershire side performs fast and furious dances in the spectacular Appalachian precision stepping style. The percussive rhythm of their feet is complemented by the bluegrass/old time sound of violin, mandolin, guitar, banjo and double bass as performed by their band 'No Option'.
Faithful City Morris Men
This male Cotswold side is named after the motto of their hometown of Worcester, Civitas fidelis in bello et pacem ('the city, faithful both in war and peace').
Jockey Morris Men
Formed in 1949, these Birmingham dancers and singers have performed Cotswold dances in France, Flanders, Cyprus, Holland and Germany and like to keep the national folk tradition alive both at home and abroad.
Lord Conyers Morris Men
With a wide variety of dances from different traditions, the team hails from Sheffield. Founded in 1974, they spend their summer dancing at pubs and festivals in and around South Yorkshire.
Shakespeare Morris
From Stratford-upon-Avon, this popular Cotswold team focuses on the dances of the villages of Bidford-on-Avon.
Silurian Morris Men
Silurian perform Border dances collected by founder member, (and the founder of Bromyard Folk Festival), the late Dave Jones, from historical records and first-hand accounts by original performers of the dances in the 1920s.
White Hart Morris Men
Performing various Cotswold dances, the side has also developed the distinctive Headless Cross tradition, named after their former home village in Worcestershire. This is also a Cotswold style but with some elements of Border morris included.
Earlsdon Morris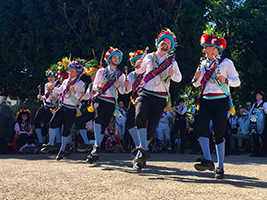 One of the finest exponents of north west clog morris in the country with their colourful kit, energetic dances and fantastic band. A selection of traditional and self-written dances and with a youthful and large number of dancers.
Some of the sides are also performing at ceilidh spots or sharing their expertise at workshops:
Dance Display: SITE ARENA STAGE
Saturday 11:00 & 16:00
Sunday 11:00 & 15:00
Workshop: DANCE TENT Saturday 09:45
Workshop: DANCE TENT Sunday 09:45
Do you want to dance at Bromyard? Come along to our Dancers' Day of Dance.