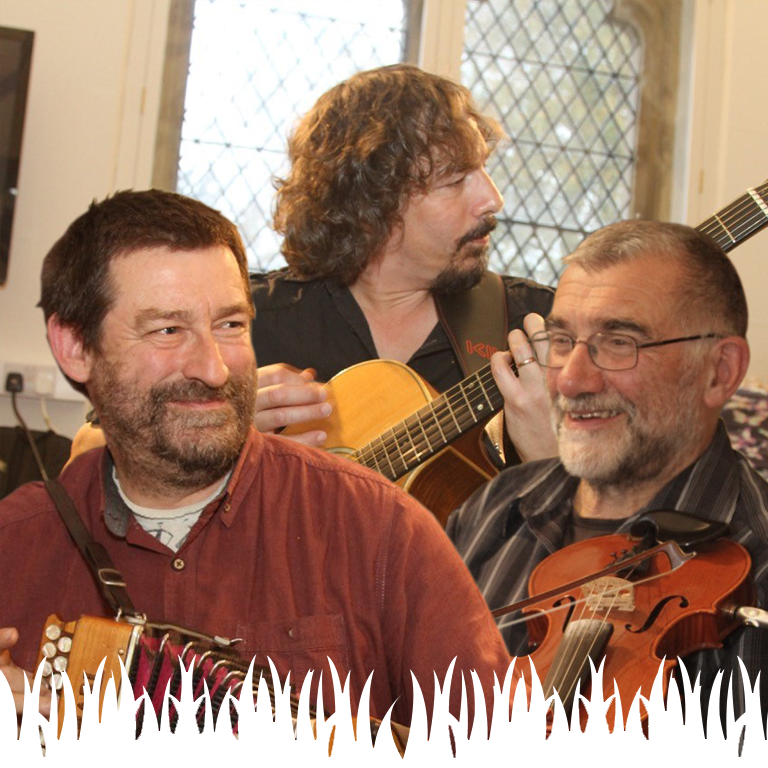 Come and listen to three of England's finest folk musicians playing fiddle, guitar, dobro, melodeon, concertina and bouzouki. Sit back, relax and toe tap to the eclectic mix of entertainment of the popular folk duo Dave Bordewey and Dave Young, who are joined again by guitar virtuoso Allistair Gittens.
Dave Bordewey has been involved with folk music for more years than he cares to remember. His roots are firmly in the tradition of the British Isles, from his first folk group at university with Tim Laycock, moving on to be a resident singer at Cecil Sharp House folk club, Dingles and Camden Town folk clubs and then as multi-instrumentalist with the band Crows throughout the 1980s.
Dave Young became interested in folk music at the age of 18, having seen a local Morris side performing outside a local pub in Surrey. The following year he joined Cup Hill Morris Men first as a dancer, and later learnt the melodeon and anglo-concertina. He also played with several barn-dance bands in the South-East of England, before moving to Malvern in 2000.
The programme includes a mix of folk tunes and songs mainly from England but also from America and Ireland with some self penned thrown in.