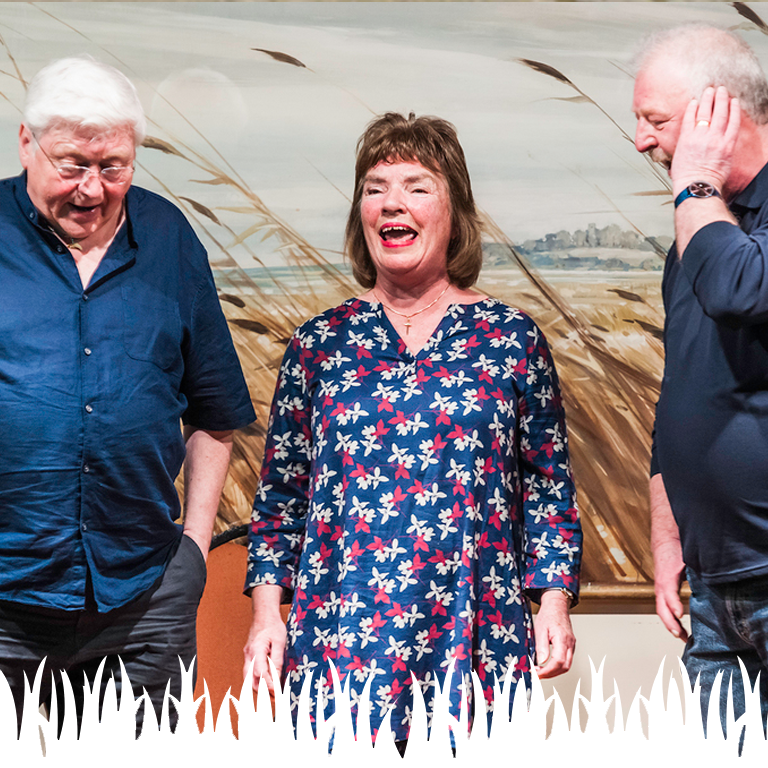 Jim, Ingrid & Barrie (Jim Mageean, Ingrid Temple and Barrie Temple) are a trio specialising in sea songs and shanties from their native North East of England, in particular songs of the River Tyne where they live.
Ingrid and Barrie Temple have been singing together since 1971. In that time they have always sang sea-songs as part of their repertoire. They became more seriously involved with sea-songs & shanties in mid 1990's and paid their first visit to Lancaster Maritime Festival in 1995.
In 1997 along with Danny & Joyce McLeod, they formed the maritime group 'Salt of the Earth' and over the next four years performed at every maritime festival in the UK. They recorded a very well received album of maritime songs in 2000, titled 'Tomorrow's Tide' and also sang in Belgium, France, USA and The Netherlands at major maritime festivals, including Workum & Medemblik (Netherlands) and Mystic Seaport & Portsmouth (USA) in 1999 & 2000.
Following the breakup of 'Salt of the Earth' in 2001, Barrie & Ingrid carried on singing at maritime festivals and gatherings all over the UK. they last came to the Workum Festival in 2003 and thoroughly enjoyed it as always.
In recent years, they have been singing with Jim Mageean on several occasions and have now joined forces to perform together as the sea song & shanty trio 'JIB'.